In Academic Partnership with Oxford University Press | Accredited by CSA Council, CIU & ICTP | Awarded Top 20 International Schools '2017 - Siliconindia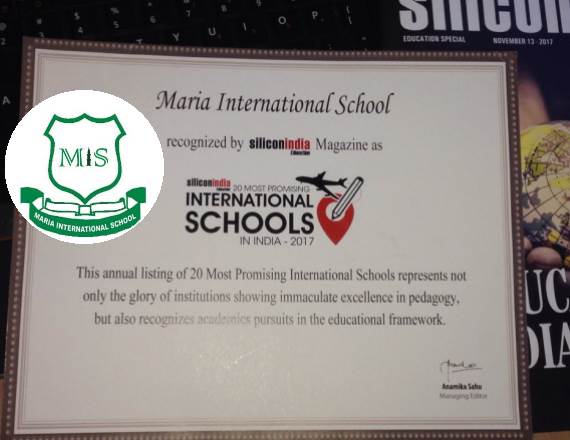 Online Home Schooling
Towards empathetic, self-directed, critical thinkers @ MIS Online
We enable all MIS Students to become the best possible version of themselves. We provide an environment where our children develop into empathetic, self-directed, critical thinkers who don't give up when faced with challenges.
Start A Course
The mission of Maria International School is to provide all students with dynamic learning opportunities in a nurturing environment, inspiring life-long learning and the realization of full potential.
Visit here >> to learn about School Accreditation and Recognition
Our mission is to inspire, challenge, and empower all students with the knowledge and skills required to reach their full potential, to contribute to future generations, and to become involved members of a global community.
We are committed to maintaining an environment that supports inquiry and academic excellence, emotional and physical well-being, appreciation of the arts and diverse cultures, integrity and ethical behavior.
We provide an environment where our children develop into Empathetic,
Self-directed, Critical thinkers




Study Online
Pay your admission and session fee before starting your online schooling